Bios Life

Bios Life is a unique and patented formula of naturally derived ingredients. When taken as a drink, Bios Life forms a fiber matrix in the digestive system. This fiber matrix envelops nutrients and sugars as they are consumed, releasing them to the body at a natural rate. This revolutionary breakthrough provides the following health benefits:

• Clinically proven to reduce bad (LDL) cholesterol
• Clinically proven to increase good (HDL) cholesterol
• Balances blood sugar levels
• Eliminates energy spikes and crashes
• Aids in weight management
• Promotes healthy digestive function
• Strengthens the immune system
• Decreases triglyceride levels
• Cleanses the colon

Thousands of healthcare and medical professionals around the world have helped millions of people improve their health with this safe and scientifically proven natural solution to many of the world's leading health problems.
Bios Life listed in the Physician Desk Reference (PDR) Guide. The PDR is the most widely used reference guide by doctors throughout the United States.
New Weight Loss product: Bios Life Slim
More information about Bios Life

---

Standing in my size 24 pants!


Throwing away my my old, huge shirt!

Discover the good life with the Lean Control Plus™ Weight Management System.

Who Am I?

After I began using Lean Control Plus™, the weight started peeling off. I have lost a total of 80 pounds, and I've gone from a size 20 to a size 6! I've never had as much energy as I have now. I am alert and bright, not cobwebby, like I used to be. I am not out of breath anymore either. I am almost 37, and I feel better today than I did when I was 21. I just want to tell people there is a product available that can help. I know what its like to be more than 200 pounds and depressed; at 134 pounds life is a lot different. Experience the Good Life!

| | |
| --- | --- |
| After Lean Control Plus™ | Celebrating the good life! |
Experience the Good Life with Natural Health

Our four Lean Control Plus™ models are living proof of the effectiveness—and versatility—of Lean Control Plus™. Collectively, these four women, who differ vastly in age, lifestyle, and personality, have lost more than 275 pounds! Lean Control Plus™ has helped them all achieve lives they've only dreamed of.

<![if !supportMisalignedRows]>

<![endif]>

<![if !vml]><![endif]>Dawne Walker
My first month on Lean Control Plus™ I lost 15 pounds! In five months, I lost 55 pounds, and now I weigh less than I have in years. I can't put into words how much this product has changed my life.

<![if !vml]><![endif]>Sandy Schleich
I lost 55 pounds on Lean Control Plus™, but that wasn't the true test. I've lost weight before, but it comes right back. I was thrilled to discover that with Lean Control Plus™, the weight stayed off! For the past year I've weighed 135 pounds; this is the only product that's worked for me.

<![if !vml]><![endif]>Sheralyn Corder
When I started with Unicity products, I weighed more than 300 pounds. Today I have lost more than 150 pounds! I still have more to lose, but there is no doubt that it will come off. The way I look at it, I have been given a gift by God.

<![if !vml]><![endif]>Jackie Burgess
The greatest thing about Lean Control Plus™ is that I lost weight without dieting. I feel more energetic. I feel light. I feel great about myself. Lean Control Plus™ was the
perfect thing for me.

<![if !supportMisalignedRows]>
<![endif]> <![if !supportMisalignedRows]>
<![endif]>

Sandy Schleich
age 47

Sheralyn Corder
age 55

Dawne Walker
age 38

David Mastroianni

Jackie Burgess
age 39

Lean Control Plus™ Chocolate/Vanilla
Weight Management System
Item #20104

<![if !supportMisalignedRows]>
<![endif]>
---
Parasite Cleanse and Colon Cleanse - the ClearStart® Way
Each spring, many people thoroughly clean their houses. They vacuum under furniture, scrub floors and walls, clean out closets and cupboards, and otherwise give their living areas a fresh start.

With ClearLife's Clearstart® (formerly called Paraway Pack® ) you can do the same thing for your body! Bring your body back to its natural health! One of the best ways to improve health is to regularly cleanse your body of toxins and parasitic microorganisms. Clearstart® provides a 30-day supply of body-cleansing products, including:

LiFiber® to sweep your system clean of accumulated debris

Paraway® Plus to help your body expel any parasites

Nature's Tea® to cleanse the urinary and digestive tracts and support the immune system

Don't wait, start a clear life with ClearLife's industry's best herbal cleansing products,

Because we are constantly absorbing toxins and parasites through food, water, and air, Clearstart® is recommended for use twice a year, each spring and fall. The ClearStart® program is a comprehensive, effective way to cleanse the entire system, including parasite cleanse and colon cleanse. After you've given your body a fresh start, you can use other Unicity products to build good health!
<![if !vml]>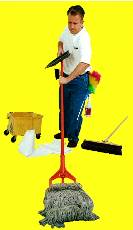 <![endif]>On September 2, 1998, I was encouraged to try ClearStart® and cleanse my system. My hope was that cleaning the toxins out of my system might help me deal with a medical condition to which I had resigned myself. I had been battling daily headaches and migraines for over 20 years.
After I began ClearStart® with LiFiber® and Nature's Tea®, the positive results were dramatic and immediate. I believe that getting the toxins out of my system alleviated the cause of at least 95 percent of my migraines.
Now I have more energy than I have ever had. I experience significantly less pain than I ever imagined possible. I sleep well. I no longer miss out on parties, celebrations, concerts, weddings, vacations, friends, and memories because of migraines. I never imagined that living could feel this good.
-Kimberly Pearson
<![if !vml]>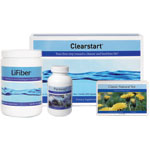 <![endif]>At the age of 23, I was diagnosed with Crohn's disease, and in 1990 I had my large bowel removed. In July 1999 I met with a friend at a party. She looked incredible and had lost lots of weight. I told her that whatever she was using, I wanted it!
Colleen recommended I start with the Clearstart® system. In two and a half months, I went from eliminating 8 to 16 times every day to 3 or 4 times a day with solid bowel movements. Anyone with my body would find this a miracle!
-Janelle Clegg
<![if !vml]>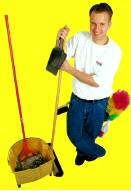 <![endif]>My years-long challenge with lupus has been discouraging; each bout with the disease gets progressively worse. When I became bedridden in the summer of 1997, my 10-year-old son, Dayne, thought his mother was dying. Numerous visits to specialists left me with no hope, except to reconsider prescription drugs to dull my pain.
My prayers were answered when my cousin introduced me to an enriching cleansing product that was life changing. The Clearstart® program was my first step on the road to recovery. Within three months, I had been given a precious gift and got my life back. Praise God for my enriched health.
-Denise Lashuk

Who would have thought that after nearly seven years using various Enrich products they would pass a 2 foot long Tapeworm?!!! That's right! After seven wonderful years of feeling healthy and energized using products such as Lifiber, Classic Natural Tea, Super Powertrim, Burn, and loads of Vitamin supplements, natural health remedies and Mineral Complexes, I decided it was time for a parasite cleanse. No harm in trying a "Fall Cleaning", as the buzz around here goes. So, I bought the Clearstart kit and began my cleansing program on September 21st. I read the manual included in the Clearstart kit and started with my 2 Paraway first thing in the morning with a large glass of filtered water. Half an hour later I drank a cup of juice with my scoop of Lifiber and let that work for about 30 minutes before taking a meal. I wanted to let the Paraway have time to dissolve and get into my bloodstream before sending in the fiber. I always picture the Lifiber as a "bottle-brush" for my intestines, so I like give it time to do its work unimpeded by a meal. I also decided to up my fiber to about 2 scoops to really get my system working. After 10 days, I increased my Paraway to 5 per day as suggested in the booklet. Every evening, before bed, I drank my cup of Classic Natural Tea. Even when I was tired and already in bed, if I hadn't had my tea I got up, made it and drank it. I was determined to follow the Clearstart program faithfully so I would learn if it would work for me. Well, after 21 days on the Clearstart program I felt I was pretty much cleaned out, but that day something was different. (This is the gross part for you squeamish ones!) I had been noticing stringy fecal matter, 3 or 4 inches long, leaving my body on many occasions, and I just figured it was old encrusted matter breaking off from inside my intestinal walls, like old beansprouts or something! This time however, it was about 8 inches long and it actually looked like it was segmented. I had to tug it repeatedly to clean it away. (I know, YUCK!) Still thinking I was just emptying out old garbage, I stood up to leave the washroom, but no, I wasn't done. Something else came shooting out, something that looked like a floating balloon, only with a long neck and a short head. This disturbed me.... This is when I began my search on the Internet for information about tapeworms that inhabit human intestines. I found a picture that convinced me of what I already knew. I had passed the head, neck and final segments of a tapeworm that had been living inside me for I don't know how many years!!! And having been a consumer of Unicity products for so many years, this had to be one heck of a healthy critter!!! So do I trust the effectiveness of the Clearstart program? You can bet your @$$ I do!!! Read about Tapeworms
More information about ClearStart® Cleansing System
Click here to see ClearStart questions and answers with 30 day Calendar in English, French and Chinese.
Clear Start your life with a special limited time offer from ClearLife. Save 20% now on ClearStart! To order click here or call toll free 1-888-757-7533.

The testimonials reflect individual experiences or opinions of users of Unicity products. The accuracy or truthfulness of the information provided is the sole responsibility of the users and has not been evaluated by the FDA or Unicity International for accuracy or truthfulness. The testimonials do not necessarily represent the experience of all users. Individual results will vary, and average weight loss may be less than the results claimed in the testimonials. Unicity recommends that these products be used in conjunction with a diet and exercise regimen to achieve any weight loss results. The products are not intended to diagnose, treat, cure, or prevent any disease or symptoms.